Staffing the nation's hotels, motels and resorts involves working around a multitude of challenges—a negative-perception problem, high turnover, historically low unemployment and competition from the gig economy. And then there's the sector's explosive growth.
"Demand for hotels has never been higher, but we are also facing the tightest labor market in a generation," said Chip Rogers, president and CEO of the American Hotel & Lodging Association (AHLA), based in Washington, D.C.
"It's a perfect storm; with unemployment so low, everyone is looking in every nook for quality talent, and it's especially challenging for us right now because the industry is in such a dynamic growth period that it's creating a tight pinch," said Shelly Weir, senior vice president of career development at the American Hotel & Lodging Educational Foundation (AHLEF), the industry's philanthropic organization dedicated to education, career development, research and public awareness.
"It seems like a new property opens up every day," agreed Chris Rutt, vice president of talent acquisition and development at Crestline Hotels & Resorts, one of the nation's largest independent hospitality management companies. "It's pretty near saturation."
Between 2010 and 2018, the number of lodging properties in the U.S. increased to 55,899, a gain of 2,270 properties, according to research conducted by Oxford Economics on behalf of AHLA.
Hotel-industry sales increased 43.5 percent during that time, resulting in almost 300,000 additional jobs, with over 160,000 added since 2015. Overall, industry employment increased to 2.3 million jobs in 2018, representing a rise of 19 percent since 1998, but many jobs go unfilled—the U.S. Department of Labor (DOL) reported more than 800,000 job vacancies at hotels and restaurants in September 2019.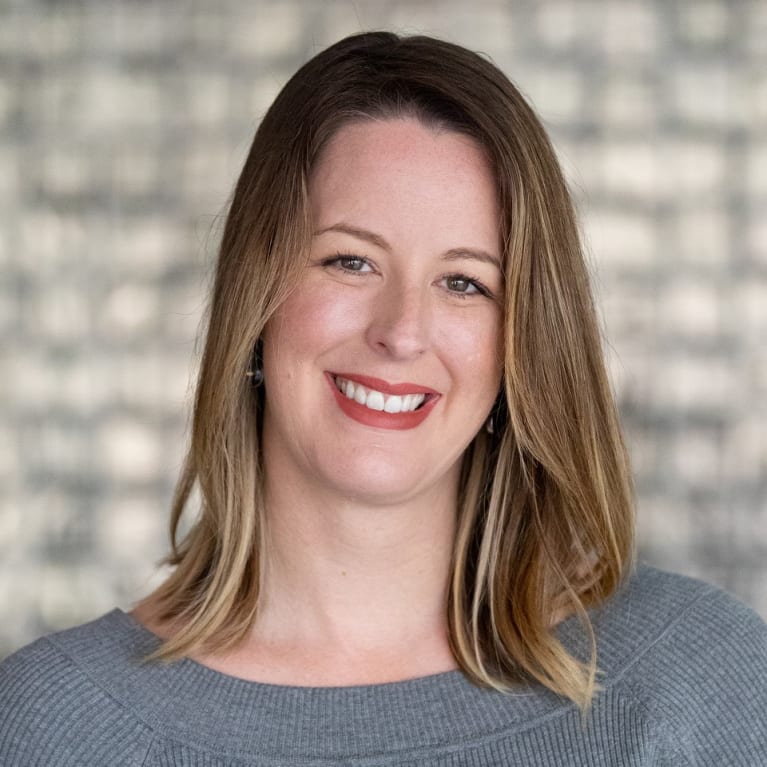 'It's a perfect storm; with unemployment so low, everyone is looking in every nook for quality talent, and it's especially challenging for us right now because the industry is in such a dynamic growth period that it's creating a tight pinch.'
Shelly Weir, American Hotel & Lodging Educational Foundation
Brand Draws Applicants
"Last year we opened more than one hotel a day, and we are opening hotels in places around the world where the demand for talent is relentless," said Sarah Smart, vice president of global recruitment at Hilton in McLean, Va.
Hilton receives about 1 million job applications globally per year, but there has been a noticeable decrease in interest in certain roles, Smart said. "We're seeing that applicants are much more interested in front-of-house roles, like front desk or concierge. Some back-of-house roles, like housekeeping and engineering [or] food and beverage attendants, are very much in demand, and we are constantly seeking that talent—they're the lifeblood of hotels and guest experience."
Smart attributes the recruiting difficulties to the tight job market, but also to a generational shift in what people want to do with their careers. "Our challenge is simply finding enough people who want to be a housekeeper," she said. "Our potential applicants have choices. There are more opportunities for hourly workers in the gig economy, and we have to invest in employer brand to attract them to us."
She said that stricter government rules on immigration to the U.S. have also made it harder to recruit foreign nationals. Immigrant workers make up a sizable portion of the U.S. lodging industry.
"There are simply not enough domestic job seekers to meet our workforce needs," said Brian Crawford, executive vice president of government affairs for AHLA. "It's especially challenging for independent hotels and resorts in remote vacation destinations who need temporary, seasonal help."
The H-2B visa program helps bridge the employment gap, but demand far outweighs the number of available visas, currently capped at 66,000 annually, with only half available in the busy summer months.
Worker expectations have also changed. "The days of being expected to work six days a week, 12 hours a day at a hotel or restaurant as a manager—younger generations aren't willing to do that anymore," said Ann Lara, career services coordinator between the career center at California State Polytechnic University, Pomona and the university's Collins College of Hospitality Management. "Entry-level job seekers are demanding a better work/life balance and more flexibility in their schedules. They have a different set of values than previous generations, they're more vocal about what those values are, and they will leave a company that doesn't match those values."
Industry experts know that hospitality faces both awareness and perception issues. In a survey of 2,842 people conducted by Hcareers, a hospitality-focused job board, and BW Research, a market research firm in Carlsbad, Calif., 90 percent of respondents from Generation Z (ages 15 to 23) were not aware of hotel jobs in their local area, and less than half viewed a career in hospitality as one they could be proud of.
"People think that we don't have great jobs and opportunity," Weir said. "There's a perception that we are a short-term solution or a low-wage option, but it's really quite the opposite. We are an industry that has a low barrier for entry and an incredibly high ceiling for opportunity."
She added that over 50 percent of general managers, the top position at a hotel property, started out as hourly workers, "washing dishes, being a bellman or front-desk agent," and it's possible to achieve that management position without a college degree.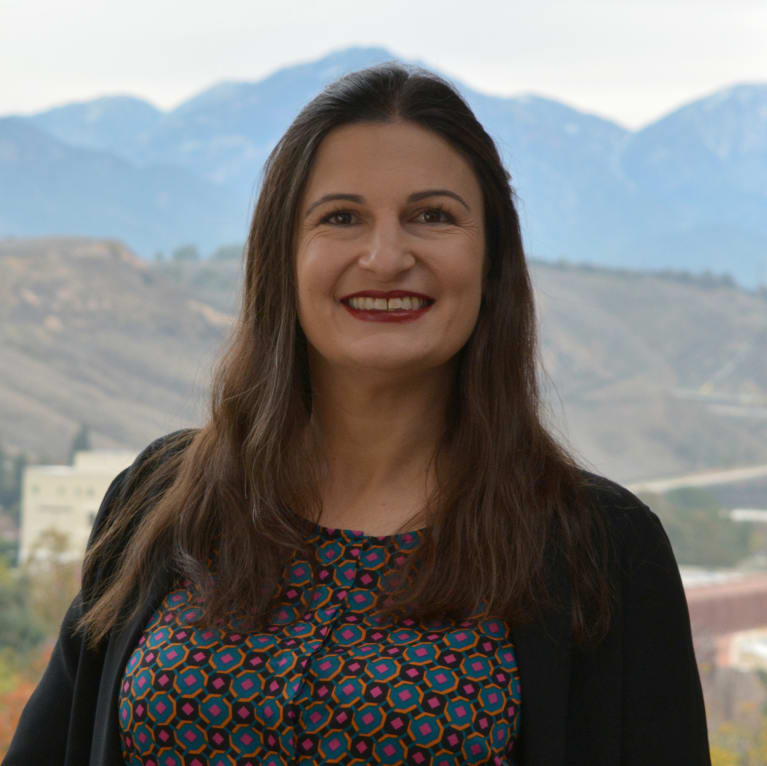 'Entry-level job seekers are demanding a better work/life balance and more flexibility in their schedules. They have a different set of values than previous generations, they're more vocal about what those values are, and they will leave a company that doesn't match those values.'
Ann Lara, California State Polytechnic University, Pomona
Recruiting in the Right Places
Lara, who coordinates employer showcases, applicant workshops and one of the largest hospitality career fairs in the country, said there's been an uptick in employer visits to her college and in job postings, especially for entry-level roles.
"Hotels have done a better job at creating fun and engaging recruitment campaigns than other hospitality employers," she said. "When employers come on campus, students are looking for a personal connection, someone who knows how to connect with them."
She added that Hilton, Hyatt and Marriott all have student-employee ambassadors on campus, promoting their company at school before the recruiters show up for an event. "Designating a person that the student can talk to, to get 'the real information,' is a very effective practice," Lara said.
Rutt added that Crestline "goes into the communities to pound the pavement and get the word out," looking for people who may not have considered hotels for a career. "There are a lot of hourly job seekers who don't really like looking for jobs online," he said. "They are more comfortable with word of mouth or following a flyer or attending a jobs fair."
Crestline also partners with community-based organizations such as Goodwill Industries to source local talent.
"A lot of companies are making a focused effort to recruit from populations that haven't been a primary focus previously," Weir said. "With low unemployment, there's a phenomenal opportunity to develop programs that advance the onboarding of untapped talent pools."
Hilton's Operation: Opportunity is one of the largest veterans recruitment programs in the industry. The company met its goal to hire 30,000 veterans by the end of 2020 more than a year early and has committed to hiring an additional 25,000 veterans, military spouses and caregivers by the end of 2025. "We partner with military bases to expand our recruitment marketing messages for roles that are military-spouse friendly, especially roles like reservations and customer care that can be done virtually," Smart said.
A lot of innovation is benefiting programs for recruiting and retention, Weir said. The AHLEF launched a debt-free college program through which employees working at 2,000 hotel properties across the country have the opportunity to earn a college degree at no cost to them. "With rising student loan debt and the desire to advance their skills, it shows that the company is investing in their future," Weir said.
Smart noted that Hilton is proud to offer the same benefits to front-line workers as it offers to corporate executives at Hilton owned and managed hotels. "We believe that when you invest in the employee experience, it creates a halo effect, and we have seen it time and time again," she said. "When you create an award-winning great place to work, employees naturally want to bring in more of their friends and family to work with them."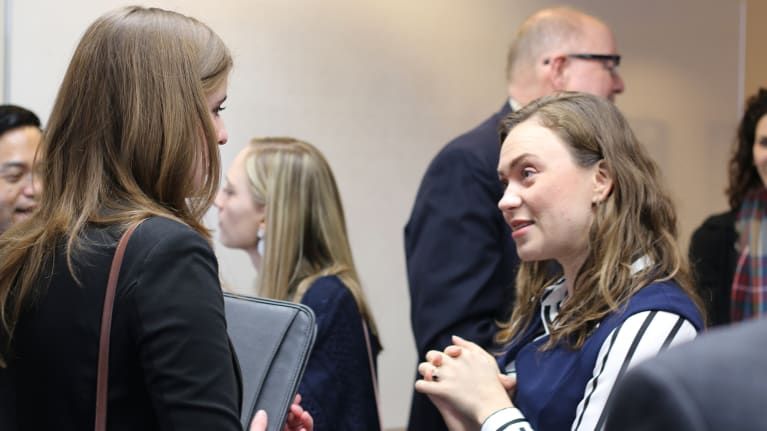 Changing Perceptions
Hotel employers are working harder to amplify hospitality as a career option, and they have to do so with authenticity. "So many companies are just selling open jobs instead of recruiting these students," Lara said. "It's challenging for students to cut through the noise."
Through its Careers at Hilton events hosted at local properties, the company has engaged with hundreds of thousands of high school students, typically from high-risk areas, through job fairs or job-shadowing or career development programs. "Our general managers love it," Smart said. "They get really creative and design events to showcase the diversity of the jobs at Hilton and the opportunity for career development and growth. Participants join Hilton for events ranging from resume clinics to networking, as well as presentations from current employees about their career paths in hospitality."
Hilton has begun a partnership with nonprofit Jobs for America's Graduates to introduce young adults to a range of careers in the hospitality industry, including culinary arts, technology, sales, engineering and finance. Programs include mock interviews, hotel tours, mentoring and skills training, career shadowing and connecting participants with hotel management for real-world career experience.
Highlighting Career Development
Crestline has created four internal career pathways for employees who are ready to take their career to the next phase. "That could mean a housekeeper to a supervisor, an entry-level manager into a more executive-level role or even somebody wanting to become a general manager," Rutt said. "We currently have about 40 to 45 people moving through the program."
Crestline is also one of about 40 companies, including large brands such as Hilton, Hyatt and Wyndham, that participate in AHLA's apprenticeship program to help front-line workers and first-level supervisors advance into management positions. Apprentices in the DOL-approved program not only earn while they learn, but they also acquire industry certifications and credit toward a college degree.
"We're running at a 94 percent retention rate—apprentices finishing the program, staying with their employers and being promoted into management positions," Weir said. "In an industry that has previously struggled on the retention front, this is a great model to emulate."
The organization is committed to enrolling 2,250 registered apprentices over the next five years.
And employers are accelerating the rate at which they enroll participants. Aimbridge Hospitality, the largest hotel management company in the country, began the program with four apprentices in 2017 and added 25 more in 2018 and 41 more in 2019.
One of those individuals, Jules Villalobos, said she "felt lost" and "had no idea" what she wanted to do with her career. That changed when she applied for the apprenticeship program at Aimbridge.
"I truly feel that the program offers great insight and opportunity to learn the ins and outs of running my own property," she said. "The program ensures that I have had experience with the financials, sales, managing people, and food and beverage."
Now she's reached her goal—she was promoted to general manager of the Homewood Suites in Addison, Texas, in October 2019.